Plants and people are a good mixture. They exchange carbon dioxide for oxygen. They cultivate caring and good nutrition. They brighten small spaces and create backyard escapes. Even more surprising, they enhance our hand-eye coordination and help develop fine motor skills, all important for an anti-aging strategy.
Health Benefits of Gardening
Improved Bone & Joint Health – lifting and pulling has been proven to increase bone density and squatting and bending is great for maintaining flexibility
Healthy Weight Maintenance – puttering, digging and planting can burn an easy 250 calories in an hour, add to it weeding, pulling and raking and you're up to 350 cal.
Mental Health Therapy – Garden therapy or horticultural rehab has been used for decades as mind-calming and thought organizing activity. More recently, studies have shown that gardening creates everything from positive ions to hopeful thoughts, and all can reduce anxiety and improve mood
Improved Hand-Eye coordination – Those fine finger pinching movements are great for increasing dexterity and stimulating the brain to expand and master nimble skills.
Stronger Family Connections – All ages enjoy gardening and there's something about "doing it together" or talking about your challenges and successes.
A 2016 meta-analysis of 22 world wide studies concluded that gardening reduced depression, anxiety and body mass index and increased life satisfaction, quality of life and sense of community.

Preventive Medicine Reports, Vol 5, March 2017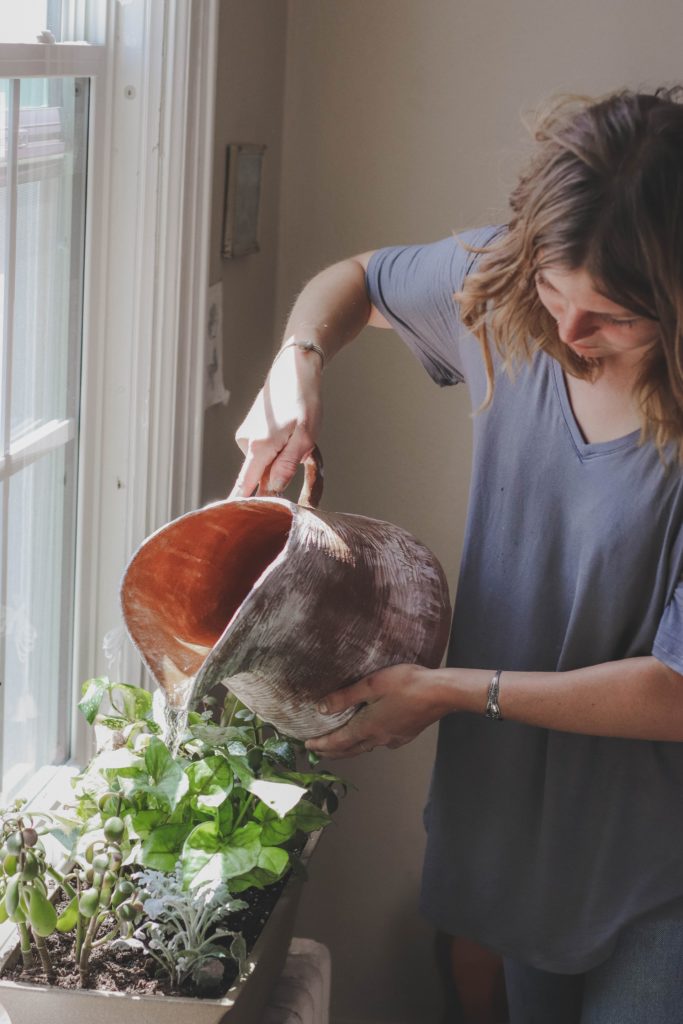 Planting Projects
Window Sill Wellness – This is a peaceful little zen corner to your home by a window that you look out of or draw the blinds on daily. A plant, A knock knack, a photo. Just a few things uncluttering to center your thoughts.
Vertical Gardens – In city spaces where you can't spread out horizontally, try a vertical garden using your outdoor walls, hanging spaces and shelves.

Fairy Gardens– These miniature gardens are earth-saving and quite technical to construct. They are fascinating to look at and sure to bring you mindfulness.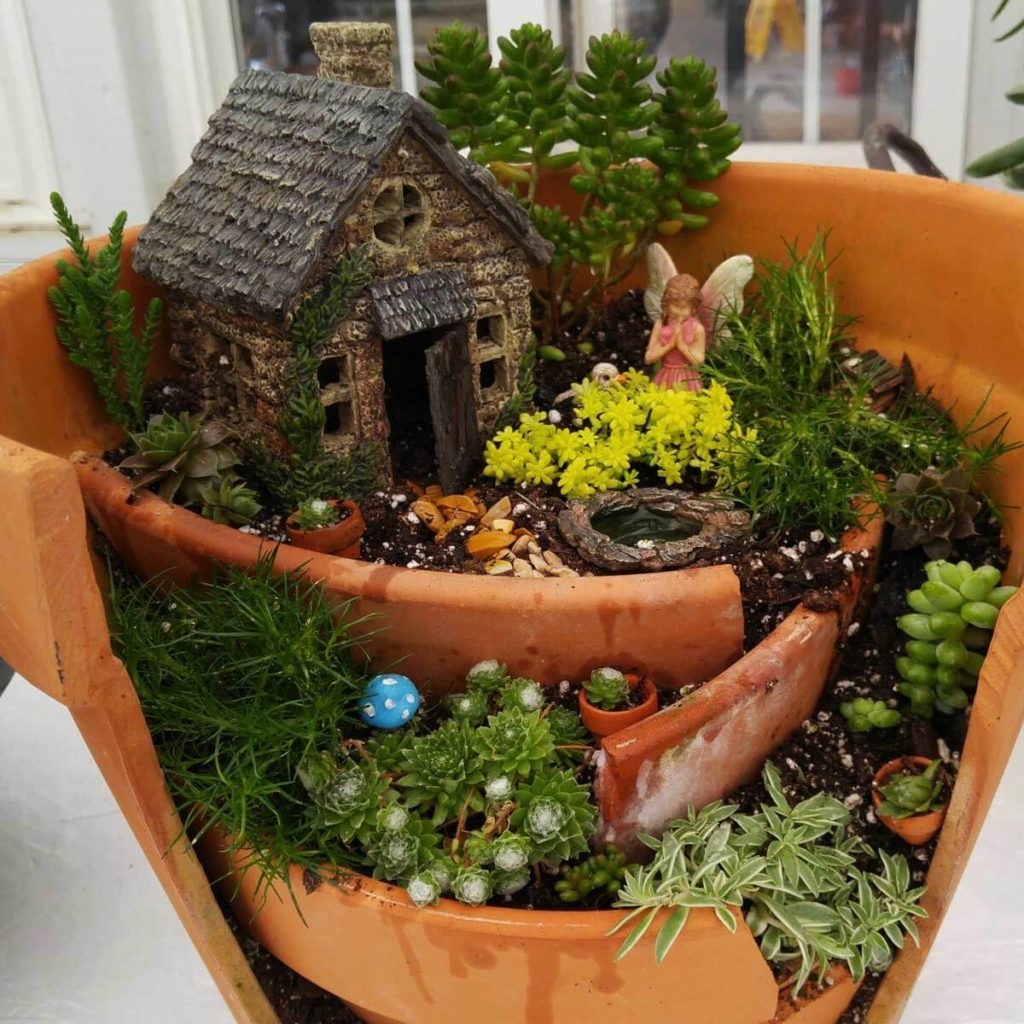 Resources
https://chealth.canoe.com/healthfeature/gethealthfeature/healthy-garden-healthy-gardener